Newsletter: June 2019
(Emailed out June 11, 2019)
Dear Friends,
Following my cancer diagnosis, I underwent radiation and chemotherapy, under duress I must admit, and a scare tactic by the oncologist at our local hospital. The double whammy of both radically destructive treatments was that it devastated my immune system, and I ended up in the Emergency Room with a high fever and a precipitously low white blood cell count. I am now back home after having spent ten days in the hospital mostly being kept alive by IV since the radiation burns to my esophagus made it difficult to swallow anything.
I was having a very hard time speaking and eating for weeks, but my throat is healing and in general I am improving. Recovery is slow, and although I have been able to do a bit of climate work, I am focusing on resting and gaining weight (I was extremely thin to start with) so that I can travel to the Mayo Clinic for a diagnostic appointment soon. I'll spend some time with my sons in Boston after that, hoping they will call me back for treatment.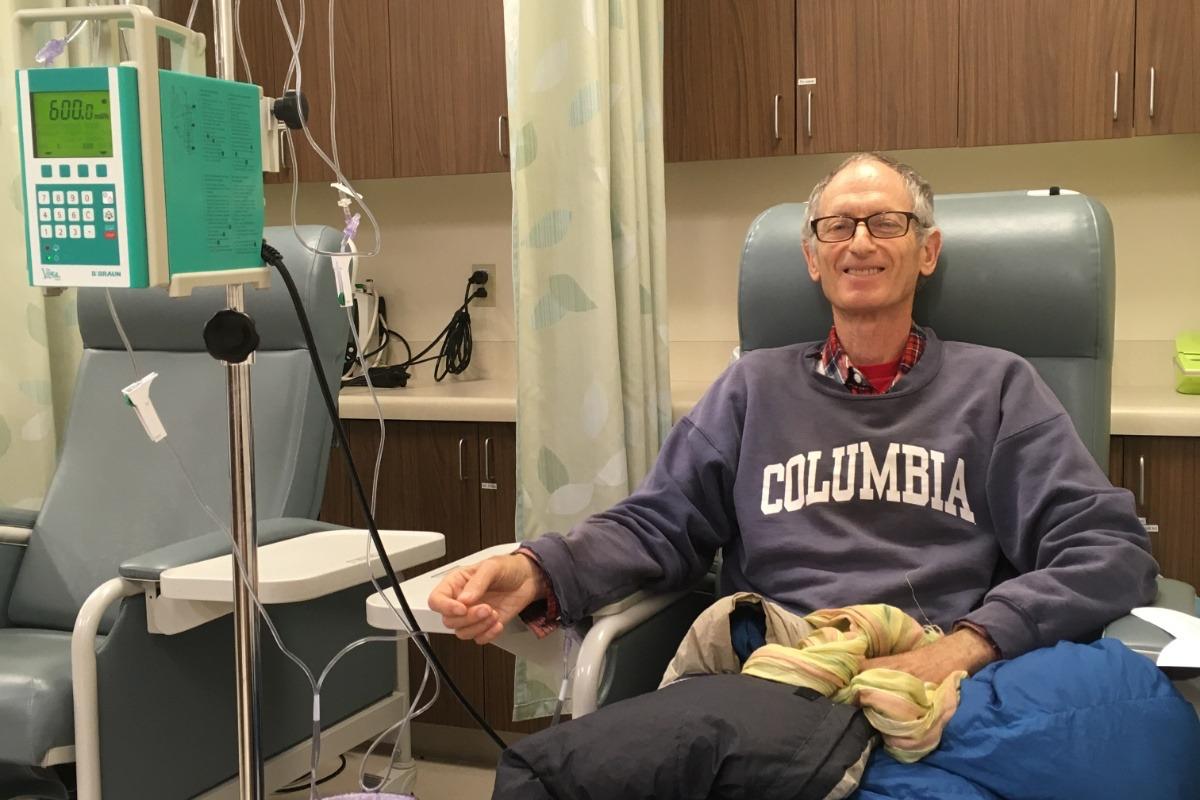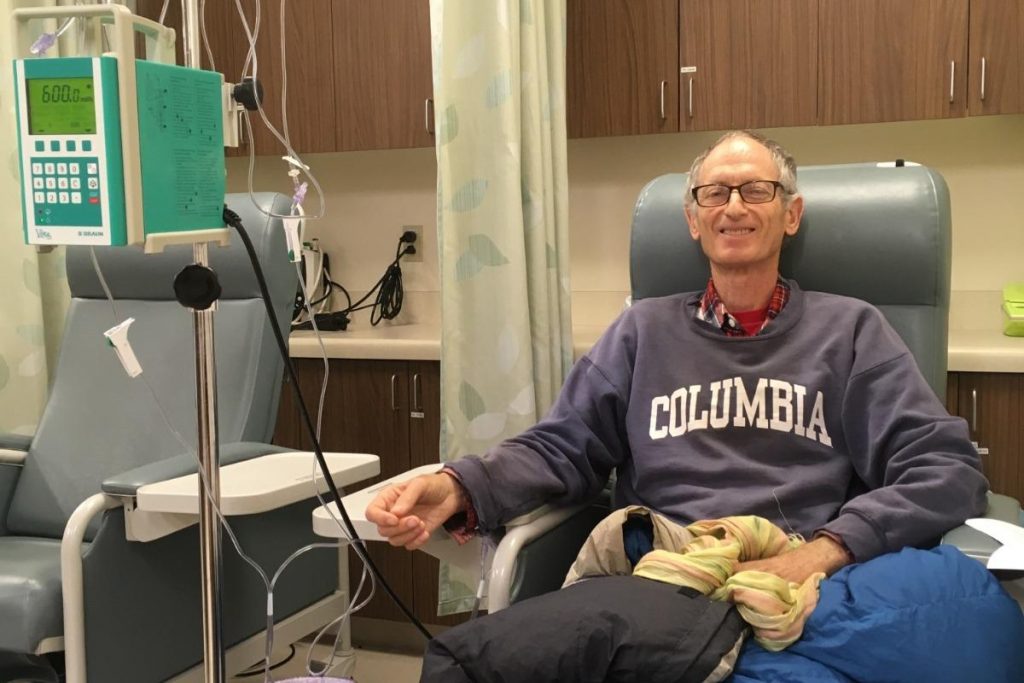 To be honest, the photo on the left was taken BEFORE my first chemotherapy session, hence I was able to smile for the camera. After the session I felt that the life had been sucked out of me. While I will not engage in judgments of the Western medical approach to cancer, my personal experience is that it is fear based and barbaric. As usual, it takes no note of what the patient's eating habits are, or anything else that could be highly relevant. I am afraid it follows my hypothesis that Money has shaped the medical system for its own reproductive purposes (generating more money). I am now educating myself on other therapeutic modalities, none of which are as famous as chemotherapy and radiation, in large part because they are not as profitable. Purely my non-professional judgment, medically speaking.
I plan on returning to my climate work as my health and stamina allow. I am already making provisional plans to attend COP-25 and run the daily ScientistsWarning.TV programs.
I am most grateful for the support everyone has offered me. I did not realize I had so many friends until I was forced to stop working and heal myself.
Introducing Grant Cullen, new member of the Core Team
We are thrilled to welcome Grant Cullen to the Core Team. Grant has an engineering background and is based in the UK. As someone with very strong presentation, writing and training skills, he will be part of the SW Speakers' Bureau. He will be focusing on the preparation required to do Scientists' Warning presentations, using Stuart's slides, and helping Stuart train other presenters.
Making a Difference
Patrick Lincoln, SW National Director for Denmark, recently wrote a blog post in which he shared his successes and experiences regarding how his actions have been having an impact on mitigating climate change. Individual actions do make a difference and can influence others to do the same. Many thanks to Patrick for sharing his great work and his experiences.
Recent Presentations
On May 13, the European Commission held a panel discussion entitled Climate Change: Resilience, Uncivilisation, Rebellion and Technology . Dr. Alison Green, Scientists' Warning UK National Director, participated along with Jem Bendell, Dougald Hine and Philip Murtaugh. https://ec.europa.eu/futurium/en/connect-university/climate-change-resilience-uncivilisation-rebellion-and-technology
On May 22, the European Union Delegation in Geneva held a panel discussion entitled Addressing climate-related humanitarian impact. As keynote speaker, John Doyle, of the EU Foresight Group, spoke on the climate crisis and the risk of global temperatures rising above 1.5-2 degrees Celsius. Note that Stuart Scott had been invited to speak, but was not able to present as he was undergoing treatment. We offer many thanks to John for so capably carrying the ball forward at that important forum.
Remastered Video – Economy vs Ecology
We have re-released Stuart Scott's first video to go viral, trimmed some and with greatly improved visual quality. It was originally recorded in 2014 at COP-20 in Lima, Peru. At that time someone listed it on Reddit and it got 22,000 views in a day. Many other people posted it in whole or in part on their YouTube channels, and at last count it had collectively been viewed several hundred thousand times. It's hard to track all the copies since people will change the title as suits them.
In this seminal video, Stuart presents what he calls his 'master thesis', that Money is a non-genetic virus of the mind (a meme in the original meaning of the word) that has shaped Western civilization for its own reproductive purposes, setting humanity (the host of this virus) to work making more money. The current economic model taught universally in business schools world-wide actually has a name, NeoClassical growth economics. It was installed at the University of Chicago by J.P. Morgan, infamous Wall Street financier and 'robber baron', since it is the system that benefits bankers the most. Soon all business schools were following suit, letting go of professors who taught Adam Smith and the other classical economic theories. Now that the coup is complete, a hundred years later it has taken over the term 'economics', as though NCE was the only way to organize the human economy.
In particular, NeoClassical economics is severely dysfunctional on many counts, but in particular it completely ignores the limits of the Earth, the container of the human economy, both the limits of resources and the Earth's ability to absorb our wastes and toxins. It classifies these critical ecological dimensions as 'externalities' to the simplistic model of the human economy. We could get away with such folly while human numbers were small and the vast expanse of the natural world was large. But that is no longer the case.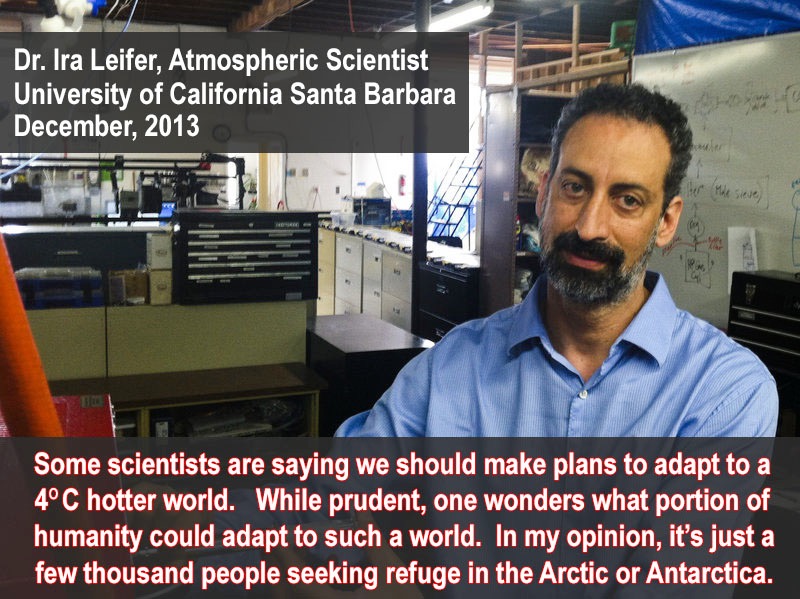 This seminal presentation lays out clearly and simply how our current dysfunctional economic system is destroying us and how Money has captured our minds and controls our behaviors. Stuart's recommendation is that we must first recognize widely that 'economics' is just one possible model that has come to dominate society, and that we replace it as quickly as possible by Ecological Economics, also known as Steady-State-Economics, espoused by Dr. Herman Daly and the International Society for Ecological Economics. In this way we might transition going forward to something more supportive of life on Earth, including human life.
Many thanks to Christian Dommasch and the entire video team.
https://www.youtube.com/watch?v=gT41mni6lw4
Go to ScientistsWarning.TV to see more videos on our channel.
To learn more about Ecological Economics and gain access to more resources on this topic go to our Wiki post on this topic.
Unfortunate Note: Rob Moir & the Ocean River Institute
Some of you may still be receiving e-mails from Rob Moir of the Ocean River Institute. While Rob is a champion of environmental causes, and does good work, please note that he is no longer on the SW Core Team and was let go with ample just cause. He no longer has authorization to use the Scientists' Warning mailing list but has used it anyhow on at least one occasion, sending a newsletter to all our members (except the SW Core Team) portraying himself as a victim. You may choose to continue receiving emails from the ORI or can request to unsubscribe. We bear Rob no malice, and wish him success in his ongoing important work with the ORI.
Next SW Team Meeting
Our next SW Team meeting is scheduled for July 9 and will be held using Zoom. If you would like to participate, contact Heidi Brault at: [email protected]
Volunteers
The Scientists' Warning Team welcomes your assistance. It is quite by intention that we do not seek funding. First, it puts an organization in competition with other allied organizations for the scarce philanthropic funds available. Second, it subjects the organization to the editorial bias of the funders, which is sometimes subtle and sometimes overt. Third, establishing a budget based upon fundraising forces an organization to devote significant time and energy to covering the ongoing budget from month to month and year to year.
Since we are not funded, all work of the Scientists' Warning initiative (.org and .TV) is accomplished by our teams on a volunteer basis. Please consider joining one of these teams.
Translation Team : We are always looking for Volunteer Translators to help translate our video transcripts. If you are able to translate from English to any other language and would like to help, please contact [email protected]
Video Team : If you have video editing skills and would like to help produce SW videos, please send an email to [email protected]
Speakers' Bureau : If you have strong presentation skills and would like to present at future events, please contact us at: [email protected]
Wiki Team : Writers/content developers to work on the "Learn & Act" page. If you're interested in being part of the Wiki Team, please contact us at [email protected]
Blog Contributors : If you would be interested in writing a blog post on anything pertinent to climate change and humanity's ecological overshoot, please contact us at: [email protected]
Comment Moderators : If you would like to help moderate the comments on our YouTube channel videos, please contact us at: [email protected]
Social Media : If you would like to help us with social media, please send an email to: [email protected]
For life on Earth ?
Stuart Scott
Executive Director, Scientists Warning
---
Copyright © 2019
Scientists Warning, All rights reserved.
---