The Facing Future Library
by Dwain Wilder
The FacingFuture Library is a fully accessioned library hosted by the powerful Zotero bibliographic engine.
Its organization, as a hierarchical tree of subject matter collections, makes it particularly easy for the visitor looking for materials on a specific subject. Additionally, its hierarchical collection of sub-folders allows the user to see related material instantly.

The central pane of the display will show the contents of the collection. You can sort these in various ways by clicking on the pane's column headings. You can also choose additional (or replacement) columns such as "Date Added," "Related," etc. by clicking on the "columns" icon (looks like an open book, or two columns) in the display tools bar above the displayed columns and to the far right.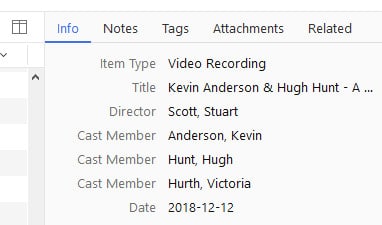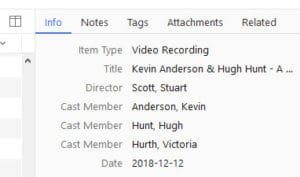 The right-most panel of the item display pane is a view of details regarding the currently selected item. The Info section is largely self-explanatory, but notice that the other selections in its toolbar in this section give you the ability to see the item's tags, attachments and related materials.
The library also has a collection of tags to help the visitor find materials related to more specific information. In the Tags pane, you can start typing a matter of interest and the library will suggest auto-fills.
A Few Tips:
To see the items tagged throughout the whole library, you must select the top-most level – the FacingFuture Library folder.
When you have selected a collection folder of interest, tag searches will only show items so tagged within the collection you are focused on.
After you are finished with one tag search and want to do another, you must click the ••• icon at the bottom right of the Tags pane and click "Deselect All" to clear the current results. Otherwise, Zotero will apply the next tag search as another search on the items selected in the first search

.

While viewing a particular item, the user can see where it has been cross-filed in the library's other collection folders by holding down the Alt/Option key.
We hope you find the FacingFuture Library a valuable ready-reference tool for your work on the climate crisis and related matters. If you need help finding materials or have suggestions, contact Dwain Wilder, Reference Librarian at [email protected]