.
.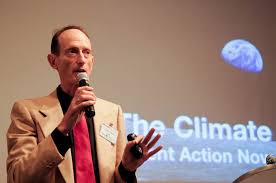 CHRONOLOGY:
KEY LIFE EVENTS AND ACCOMPLISHMENTS, STUART H. SCOTT
SUMMARY
Scott grew up in New York, NY, studied mathematics and Computer Science at Columbia, and after teaching middle school right after college, decided to wander the United States as a minstrel and street performer. He continued his career in NY, working for many major financial institutions including a stint as a stockbroker for Merrill Lynch. After earning a Masters of Science in Computer & Information Science, from University of Florida in Gainesville FL, Scott worked for IBM in then settled in Hawaii, where he honed his IT skills while teaching philosophy, critical thinking, and statistics. After seeing VP Al Gore's movie, An Inconvenient Truth, he became deeply involved with Gore's Climate Reality Project. He has attended ten of the thirteen COP's or Conference of Parties talks, and even got James Hansen to attend, twice. He helped Greta Thunberg get to the last COP, and was instrumental in increasing her profile, worldwide. He nominated Greta for the Nobel Peace Prize. He has interviewed Noam Chomksy, Dr. Peter Wadhams, and Dahr Jamail. Scott is known for his active use of media, including his ClimateMatters.tv and ScientistsWarning.tv at YouTube, his StuartGaia twitter handle, and UPFSI which bridges economics, spirit, and habitat.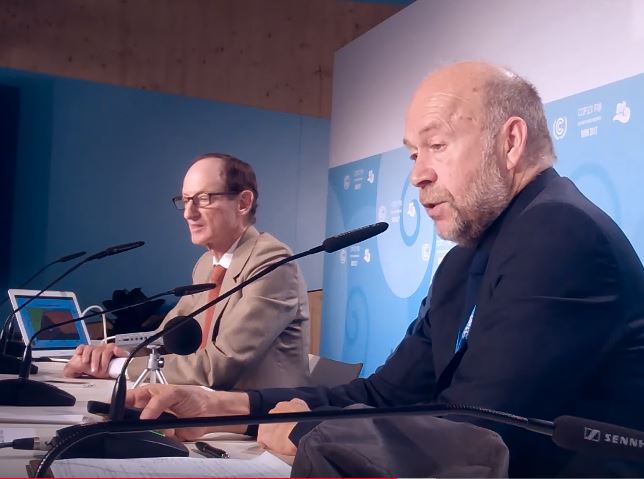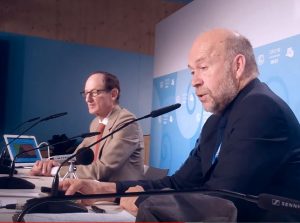 MATURE WORK
2019.  Scott and Greta Thunberg, attended the COP 24 in Katowice Poland.  Helped Greta to become a candidate, for the Nobel Peace Prize.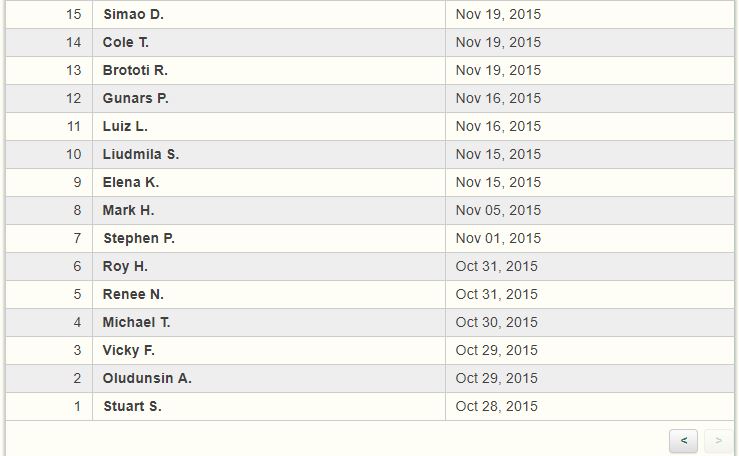 2018.  Established Scientist Warning to Humanity website, continuing the world of University of Oregon Professor, Dr. Bill Ripple.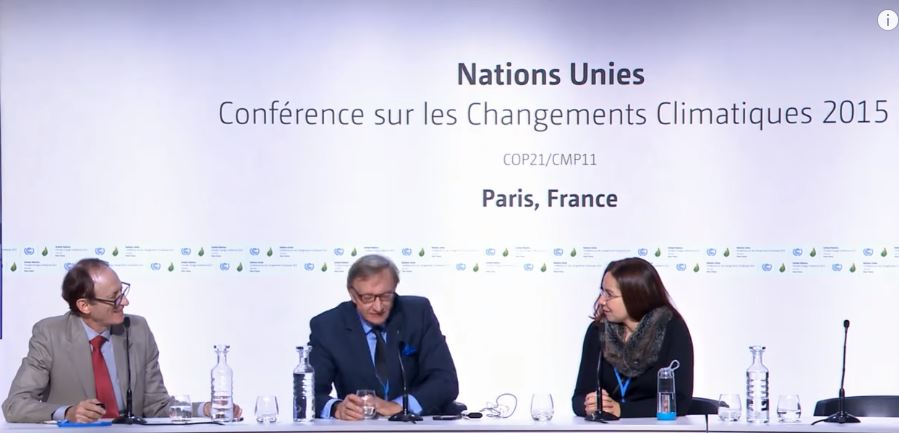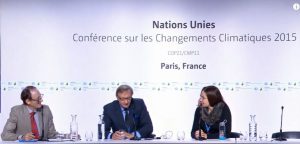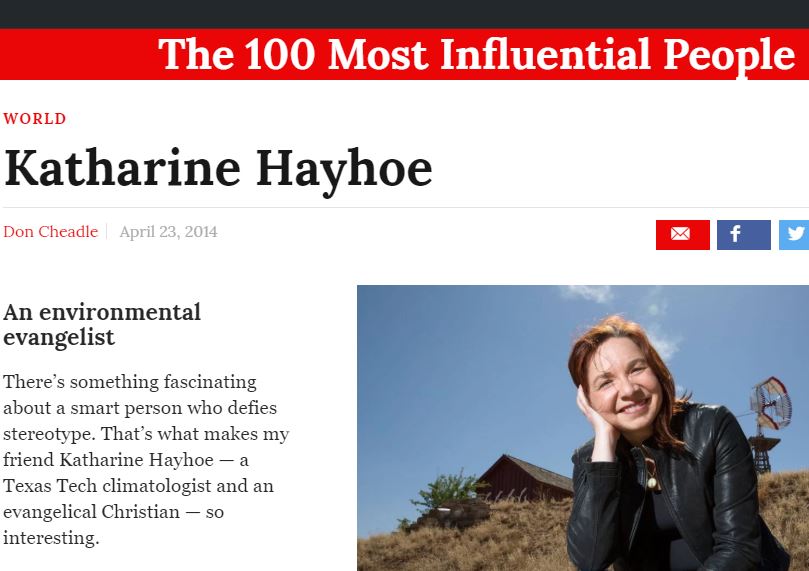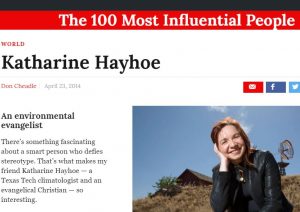 2014.  Established YouTube channel, with help of individual from Albuquerque.
2014.  Scott attending the COP in Lima Peru.  This was also attended by Katherine Hayhoe.
2012.  Scott founded UPFSI.  This was in recognition of the need for bridging science, faith, and ecology and mending the earth.  Co-wrote the 'Faith & Science Declaration on Climate Change'.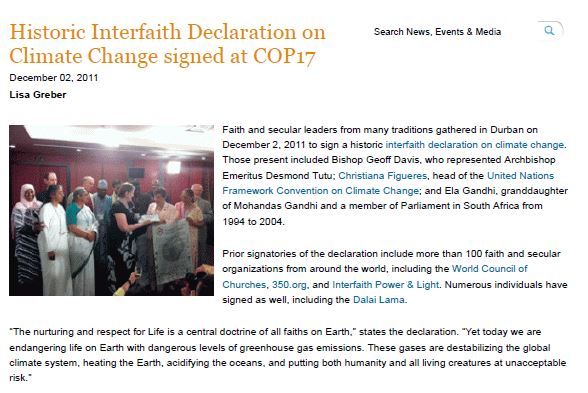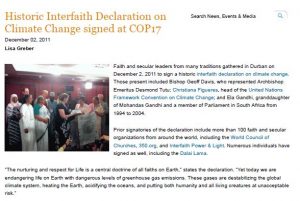 2011.  Attended COP 17 in Durban South Africa, which was also attended by Ela Gandhi, granddaughterof Mohandas Gandhi and a member of Parliament in South Africa from 1994 to 2004.
2009.  Established twitter account, Stuart Gaia.
TRANSITION
2008-2010.  At COP in Bonn Germany, Scott had one of his major epiphany's, realizing he could hold his own press conferences, and direct funding to NGO's.  After attending a small meeting in Poznan  Poland in 2008, Scott decided to go to every meeting.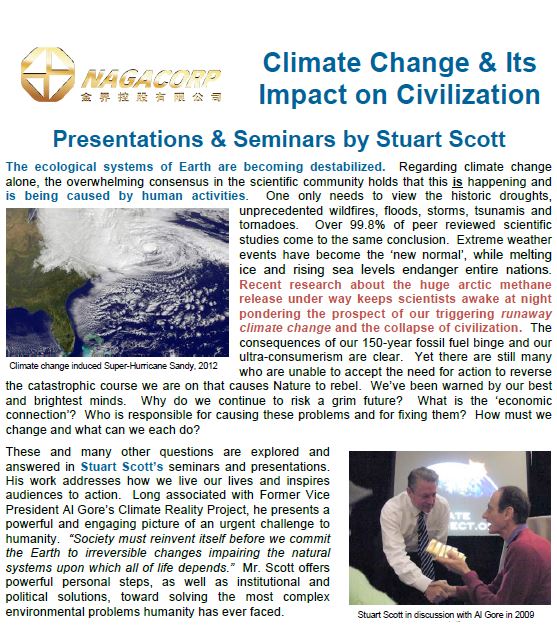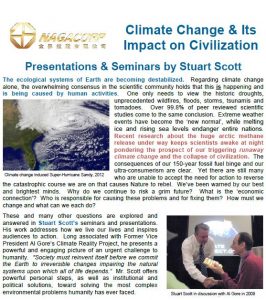 2007-2008. Scott saw Al Gore's movie, 'An Inconvenient Truth'. As he says 'prior to then, I was an environmentalist, and then I moved into climate'. He participated in Gore's Climate Reality Project, making two hundred presentations in one year.
MIDDLE YEARS
2005-2007. worked as a college and university instructor, at TransPacific Hawaii College, Tokai University and University of Phoenix, Honolulu, Hawaii. specializing in the integration of technical and humanistic knowledge, teaching students to recognize the universality of patterns in thought and behavior, the physical world, Nature and the Universe, teaching classes in philosophy, critical thinking, the theory of knowledge, mathematics, statistics, and computer science.
2000-2004. Founded and directed the Gaia Project, an eight person Internet service portal, operating as Gaia Incorporated, also in Honolulu, Hawaii,  intending to support education and environmental causes.
1996-2000. Scott was an IT instructor for middle and high school students, faculty and administration at the Academy of the Pacific, Honolulu, Hawaii from 1996-2000, coordinating technology with oversight of staff and student training.  Was responsible for configuring and monitoring network systems
1990-1996. Deciding that he needed a change, Scott left IBM to join VeriFone, Inc., Mililani, Hawaii, working as a Senior Software Engineer, creating a suite of tools for software developers, worked on operating systems, and was part of the quality assurance team,
CAREER
1985-1987.  Worked for IBM on compilers, artificial intelligence, and relational database. Was a Senior Associate Programmer, Analyst on the Federal Aeronautics Administration's Advanced Automation System, to rewrite the American air traffic control system.
1984-1985.  Earned a Master of Science in Computer & Information Science, from University of Florida, Gainesville, FL, June 1985, with a GPA 4.0.
1973-1983.  Worked for various financial institutions in New York, NY (download: Stuart Scott, CV – May 2018) including NCR Corporation on Demand Deposit and General applications, Merrill Lynch as a stock broker, and was founder of BITS Inc consultancy, in NY, NY.
EARLY YEARS
1970.  Traveled as a performing minstrel all over the United States
1969-1970. Taught at Joan of Arc Middle School in Manhattan, for one year.
EDUCATION
1966-1969. Graduated with Bachelors of Science, at Columbia University, with double major in mathematics and Computer Science.
EARLY LIFE
1965. Graduated from Jamaica High School. Accepted at Massachusetts Institute of Technology, but decided to attend Columbia University, to remain close to his parents
1964.  Started attending Columbia University, while still in High School.
1948.  Stuart H. Scott, born in Brooklyn NY