Mobile App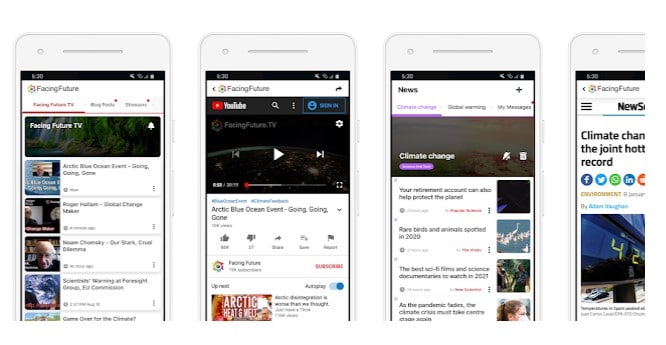 The Facing Future Mobile App

We are pleased to announce the release of a Facing Future Mobile App. The App is available for use on both the Android and iOS mobile operating systems. The App acts as a convenient portal to access Facing Future's content from its YouTube channel and website.
We'd like to thank Bubblr Limited who donated their services to produce the App.
iOS instructions:
– Simply open the App store and do a search for "Facing Future"
Android instructions:
– If you search for "Facing Future", our App may not appear. If this occurs, try searching for "Newzmine" then click on "Bubblr Limited" and it should appear in the search choices.