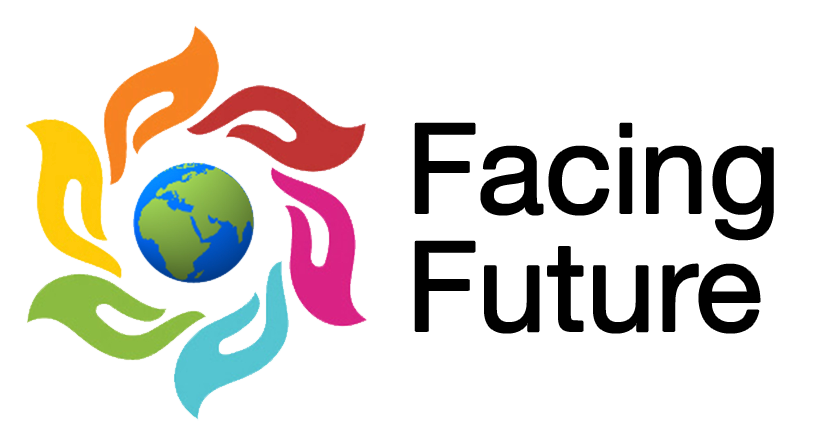 ---
Media Advisory
For Immediate Release
Climate Justice – Getting Real about Loss and Damage

When:
Tue, Nov 8, 2022 @ 5:00 PM EET (UTC+2)
Description:

Climate chaos is already causing hunger and conflict in many parts of the world. That these regions have contributed to environmental disruption the least, with some of the lowest historic carbon emissions, is not just a sad fact. It is a self-evident demand for greater support from the regions that are richer today due to both past and present high emissions. This year, the drought in East Africa that has severed food supply for 22 million people is illustrative of both the urgent need and sense of injustice. In addition, floods from record monsoons in Pakistan took 1,500 lives this summer and uprooted 33 million people. Mudslides have inundated villages in Central America, killing dozens and displacing 560,000.
Rich countries, however, very prominently the United States, dismiss calls for greater funding of ongoing loss and damage in the global south due to the climate changes that their own countries are most responsible for. This is due to the liability created by the climate crisis the United States, as the largest historical global emitter, along with other wealthy nations, have caused.
Last year in Glasgow, despite increasing pressure and protest, no action was taken on loss and damage (with the United States again seen as a major reason for inaction). This year, climate justice and loss and damage is expected to be one of the most important issues at COP, and, while expectations are not high, the US is signaling a willingness to discuss the issue more seriously.
As movements worldwide focus on climate justice, there is an increasing need for climate activism to focus on solidarity among and with those most affected in the global South and center the leadership of the global South. This program will focus on loss and damage and feature discussions with climate justice leaders focused on loss and damage advocacy, climate justice and awareness at the COP.
Panelists:
Raya Salter
Raya Salter, AKA "Climate Auntie" is an energy justice movement attorney, activist, author and the founder and executive director of the Energy Justice Law & Policy Center. She is a member of the New York State Climate Action Council, sits on the board of EESI and the Advisory Board of Evergreen Action.
Raya is an adjunct professor at Cardozo Law School, is widely published on matters of energy regulation and the author of "Energy Justice" (2018).She has over 15 years experience of energy regulatory experience, both in private practice (Dewey & LeBoeuf) and for NGOs, including the NY Renews Coaltion, NRDC and the Environmental Defense Fund.
She is an environmental justice advisor to the House Oversight and Natural Resource Committees and has testified twice before congress. Raya went viral after standing her ground against the GOP during a big oil hearing. IG: ClimateAuntie Twitter/LinkedIn: Raya Salter; RayaSalter.com Wesleyan University, Fordham Law.
Dr. Jem Bendell
Dr Jem Bendell is a full Professor of Sustainability Leadership at the University of Cumbria (part-time) as well as Founder of the Deep Adaptation Forum, co-Founder of the International Scholars' Warning and publisher of the Deep Adaptation Quarterly. He focuses on leadership and communications for social change, as well as approaches that may help humanity face climate-induced disruption. He is a singer-songwriter with the band Sambiloto. A longer biography is available on his website.
Dr. Stella Mbau
Dr Stella Mbau studies climate awareness gaps in rural sub-Sahara which are linked to high levels of vulnerability. She is founder of LOABOWA, helping climate resilience in rural sub-Sahara Africa by offering project management services to Regenerative Agroforestry projects. Stella is also featured in a book by the award-winning journalist Anne Karpf "How women can save the planet" and in a Sky News Daily podcast series about women inspiring action in the world called "shattering the glass ceiling". Her hard hitting articles challenge Western climate narratives of techo-optimism and the shirking of responsibilities for climate harm. She's currently working with the Agroforestry Regeneration Communities and the Abundant Earth Foundation to reach and equip grassroots communities with syntropic agroforestry, permaculture and other adaptive practices.
Xiye Bastida
Xiye Bastida is a 20 year-old Climate Justice activist from Mexico where she forms part of the Otomi-Toltec Indigenous community. She is the co-founder of Re-Earth Initiative and studies at University of Pennsylvania where she is pursuing a BA in Environmental Studies with a concentration in Policy. She has written op-eds and contributions in several books including All We Can Save, and has been invited to talk on global platforms to call for immediate action on all fronts.
Where:
Luxor Press Conference Room, Zone B,
Sharm El-Sheik Convention Center, Egypt