Executive Team
Cynthia Riddle
Cynthia Riddle is the Executive Director of Facing Future. She had a long career in film production and is the founder of the Sustainable Future Committee at the Director's Guild of America. Cynthia launched the Healthy Children-Healthy Planet program in the Los Angeles Unified School District in 1998, introducing children to organic gardening and healthy eating.
She has an MA in Communications and Film from the University of Texas and is a lifelong environmentalist.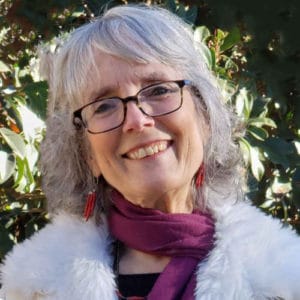 Dale Walkonen
Dale Walkonen is the Executive Producer and host of FacingFuture.TV. She was formerly the New York State lobbyist for American Society for the Prevention of Cruelty to Animals, and an Adjunct Professor of Communications at Concordia College, Sacred Heart University, College of New Rochelle. A playwright and poet, her work focuses on environmental themes.
Dale has a BA from Sarah Lawrence College and an MA at Boston University in writing.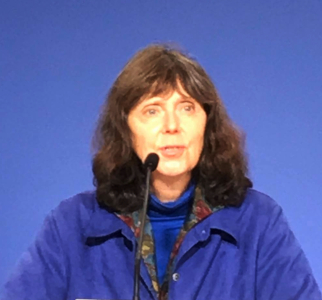 Heidi Brault
Heidi Brault is the COP26 Team Lead and the Designated Contact Point (DCP) for the International Society for Ecological Economics (ISEE). Heidi is also a key member of the Web Team. She had a career in the Library & Information field as a Library & Metadata Technician and has taught English as a Second Language. She has a BA in Psychology from Carleton University, a Library & Information Technician Diploma from Algonquin College, and is also a Climate Reality Leader. She has been deeply involved in climate activism since 2018.
Based in Ottawa, Ontario, Canada, Heidi lives with her husband and co-team member, Charles Gregoire. They enjoy tandem cycling and travelling.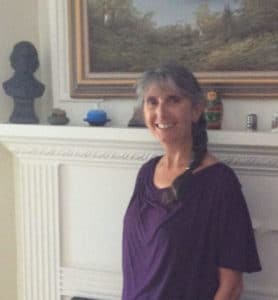 Charles Gregoire
Charles is the Webmaster and provides general IT support for the team. He is COP26 Team Tech Lead. Charles is a Climate Reality Leader with a background in engineering. He has a BSc in Electrical Engineering from the University of New Brunswick and worked in the high tech field for over twenty years as an electrical engineer and a manager. He is also a musician and entertains in seniors residences and nursing homes.
Based in Ottawa, Ontario, Canada, Charles lives with his wife and co-team member, Heidi Brault.
Glenn Goodwin
Glenn Goodwin is the Lead Video Editor and a host for Facing Future.TV. He is a British Freelance Creative Director based in Barcelona, Spain. He has worked in Branding for a number of years. He has just produced a mobile APP called kitchin.app which helps people in their kitchens manage their food and prevent Food Waste.